01 Jan

January 2021 Newsletter

Hello,
Happy 2021!
I do hope this newsletter finds you well and you had as best a Christmas as you could under the strange circumstances in which we are all still living in. Anxiety most definitely spikes as an emotion we have all been feeling since the pandemic impacted on us and our wellbeing last March. So it felt only appropriate to start this year with as many strategies as possible to ensure we are equipped for whatever might activate this emotion for us in the year ahead.
Interestingly, of all the cases of anxiety that we as a team at Unravel have addressed over the last few years, not one child or young person who was struggling with anxiety was due so to a horrible disease that would impact the world, our health and our well-being, neither that it would change to such a degree how we live and affect our freedom, choices and safety as a human race.
When we discussed this, all our clients agreed that when big things happen, you have no choice but to deal with them and deal with the pandemic we do, even if it is tough. We also recognised that most of the things that had caused them the highest degree of anxiety, never actually happened!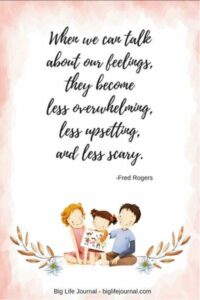 Some helpful tips to support children and young people with anxiety issues:
Remember worry is the thought and anxiety is the feeling. So if we want to ease our anxious feelings we need to reduce our worrying thoughts
Anxiety is a normal response in everyday life to motivate us to solve problems or avoid dangerous situations. Anxiety becomes disordered when it is more severe, long lasting and interrupts a person's work or relationships
Anxiety is best overcome by confronting fears rather than avoiding them
Avoiding feared situations enables the anxiety to grow and become stronger
The sooner fears are confronted the sooner they will improve
Practice slow relaxed breathing techniques to reduce physical symptoms
Positive talk and challenging exaggerated worries and pessimistic thoughts can help to reverse the negative thought cycle
I hope this helps you filter a few of these key interventions into the time you spend with those in you care so that slowly the anxiety can be weakened!

February's newsletter will focus on anger and how we can understand it and reduce its intensity at difficult times
This download comes from Andrea Chatten and Unravel, a team of specialised Emotional and Behavioural Psychologists and Practitioners who provide bespoke support for children, young people, families and professionals.
Click here to visit our website and find out more about how Unravel can help. 
We'd love for you to become part of the Unravel community on
Facebook and join hundreds of others, actively engaged in supporting
the emotional wellbeing of children and young people. Just click the
button below…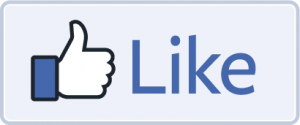 ---
Supporting mental health in 2021
Recent national surveys carried out by Young Minds Charity suggests that the pandemic is having a worsening effect on our children who have existing mental health needs. Data collected from over 3,500 young people showed anxiety, sleeping problems and depression to be worse, suggesting that a lack of daily routine is having a negative impact on these already fragile minds. Read the report here: Coronavirus: Impact on Young People with Mental Health Needs.
Acting now to support the children and young people in our lives is therefore critical for their wellbeing. Let us here at Unravel help you with our mental health support manual, inspired by the coronavirus crisis. We created Healthy minds, happy kids to help the children and young people in your lives through these challenging times.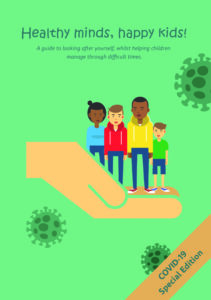 Click here to find out more and buy your copy.
---
Thanks so much for your interest. I look forward to being in touch with
you.
Take Care
Andrea
Andrea Chatten
Founder – Unravel
Children's Emotional & Behavioural Psychologist
unravelsupport.co.uk