28 Jun

Spring 2020
NEWS | INSIGHTS | ACTIONS | CHANGE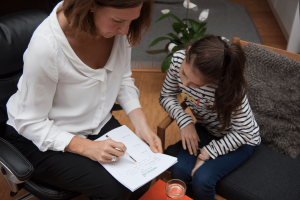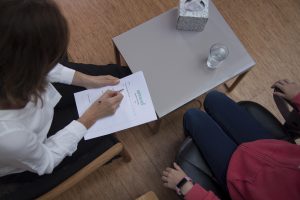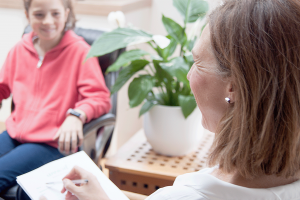 NEWS
Welcome to Unravel's first monthly newsletter! Here, we would like to connect and share with you some valuable information that we believe might be useful for you to learn about and use. Our newsletters will include most recent changes at Unravel, directions for growth, information, inner workings and useful insights from our practice.
INSIGHTS
The last few months have been very difficult for us as professionals,  adapting our practices to meet the needs of our clients in consideration of the severity of the current climate. It was difficult enough to deal with the restrictions imposed on us by the consequences of the coronavirus outbreak and lockdown, let alone still being able to support others. As key workers, we know you can relate to this struggle too. Nevertheless, as difficult and stressful our situation may seem, we have been able to effectively adapt, learn and support our clients, converting weaknesses into strengths and embracing and celebrating vulnerabilities, courage and kindness.
One of the most valuable qualities we have been stretching and strengthening has been FLEXIBILITY. One of the biggest struggles to face and get us to flexibility growth has been our work environment. We have moved from face-to-face sessions to offer telephone, video-chat and email communication to continue to provide the much needed support to the vulnerable children and families we work with. This has proven to be very successful as it has opened up and established different channels of interaction at a modern communication level most children are familiar with. This has also helped us to connect and engage with most of the children's care givers. While helping to improve flexibility of our own mindset and work practice, this result will hopefully lead to much stronger and positive relationships with the vulnerable children we work with as well as their families. This can only positively reflect on the school as a whole.
ACTIONS
Did you know that all of our Unravelers are trained in Cognitive Behavioural Therapy (CBT) techniques and have a deep understanding of Developmental Psychology through academic and work experiences? We also use a whole list of other psychological tools to help inform our practice and deliver our high quality service. The foundation of our work draws its strength from the following disciplines:
•  Positive psychology
•  Solution focused approaches
•  Neuro-Linguistic Programming (NLP)
•  Mindfulness
•  Acceptance and Commitment Therapy (ACT)
•  Drawing and talking
•  Motivational interviewing – embracing change
Last month, our team of Unravelers enjoyed another insightful training course to add to our toolkit, with a 3-day course on Dialectical Behaviour Therapy (DBT). In a nutshell, DBT is an enhanced version of CBT combined with the wisdom of mindfulness, acceptance and self-compassion. The main goal of DBT is to help people learn to manage difficult emotions by allowing them to experience, recognise and accept these emotions with the effective guidance of the therapist. As we learn to accept and regulate emotional states, we become more able to change harmful behaviour.
DBT can be incredibly powerful as children learn how to become masters of their mental and emotional states with the effective support of a trained therapist, who can help them to channel and transform any intense emotional states into contentment, confidence and motivation. In turn, this can help make positive changes to their behaviour and feel more in charge of the choices they have.
This month, we have launched a new programme coordinated by two of our wonderful team members – Laura Donaldson and Dena Roering. It is called COVID-19 Emotional Support Group and is based on all the information we have gathered by listening to our clients over the last weeks weeks. This is currently a pilot programme, which consists of 6 x 1 hour Zoom sessions over 6 weeks, together with an online WhatsApp support group. In the support group we will be answering any questions participants may have, to help embed techniques learned during the Zoom sessions and to also enable a supportive community with other members of the group. The Zoom sessions will include play therapy, Emotional Freedom Technique (EFT) (Tapping), a trauma rewind process session (useful for fixed mind states and more) and lots of sharing and connecting. These sessions are already proving beneficial to those families involved.
An evaluation will follow and if feedback suggests its value, it will be rolled out to other families locally and nationally for a small contribution to cover our qualified staff member's time. If you think you have families who might benefit, please let us know at hello@unravelsupport.co.uk.
As a positive adaptation in these unprecedented times, all Unravelers have received new laptops and mobile phones this month to ensure we continue to offer the best service we can with the highest specification and encryption for the quality of support and security for our clients.
In light of the rapidly changing world as we know it, we are mindful of change and continue to do our best to respond effectively to any arising needs of our private clients as well as schools and organisations. We have been receiving an increased level of enquiries for individual support, training and advice for the best way of supporting children, staff and schools as a whole, in particular for when lockdown is lifted. If you consider any such extra support may be needed either for yourself or someone you know then please get in touch.
We are always here for when you need us.
CHANGE
Meet Lucy, who is a Y8 student in one of Sheffield's schools:
"When I first came to secondary school I found it hard to get into school. I didn't talk to anyone and it came to a point where I couldn't even get into a classroom. I also had real trouble separating from my parents when going into school. I felt extremely lonely and trapped. Then I met Unravel. I had never talked to anyone about my feelings before but when I did, it felt like a huge weight had been lifted off my shoulders. I realised that I couldn't let the anxiety beat me!
I could see that the more I confronted the anxiety, the easier it became for me to come into school. A quote that I like is by Dr Zeus, "you have brains in your head, you have feet in your shoes, you can steer yourself in any direction you choose."
Now I don't feel lonely or trapped anymore. I am not so attached to safe places. I still see Unravel but not as often. I have realised I can do this on my own and it feels amazing."
"Helping to unravel children and young people's emotional and behavioural difficulties for improved well-being and happier lives."