10 Jun

June 2021 Newsletter

Hello,
I hope this newsletter finds you well and your days are being gentle on you and those in your care.
So this newsletter is all about Love. The Blinks 'Love' novel follows the story of Morna, a child who doesn't know how to understand the language of, and at more difficult times, struggles to feel it. This affects her in many ways. It impacts on her relationships as she rarely feels close to people. It also affects other emotions as she often feels angry, anxious and sad. More significantly, it reduces her ability to like who she is which makes it even harder for her to feel the love that is around her.
Many children and adults can struggle with feeling loved and it can all be intertwined with how much we felt understood and validated in our early years. Love is based on many external factors, including quality of attachment and commitment to care which you will learn more about throughout our Love manual. Love is also affected by the love we have for ourselves (internal factor), as it is very difficult to feel love if we don't like who we are or feel that we are not loveable.
Children and parents who struggle to understand and communicate the language of love can develop more complex emotional and behavioural difficulties, underpinned with a low value in who they think they are. The development of self-esteem begins very early, and this book will hopefully help to strengthen parental sensitivity to children and young people's needs which has been proven to foster stronger attachment, commitment, positive physical interaction and fundamentally, feelings of love.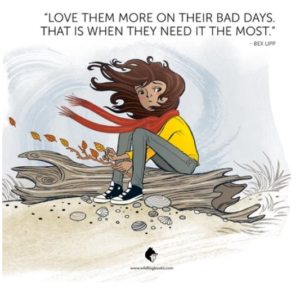 Throughout The Blinks 'Love' novel, help becomes available from Lucy Love-Unlocker who supports Morna on her journey of self-discovery. It incorporates seeking out and learning to lock-in the love that is readily available around us and also helps with the importance of self-love.
As Morna and Lucy Love-Unlocker work together, a deeper understanding of what Morna is feeling, and some effective strategies, are shared to help move things forward more effectively. The following crucial formula underpins all the information that The Blinks books provide, as it is at the heart of driving positive change and improved well-being:

You can have look inside both The Blinks love novel and manual below:
Love Novel – Book2Look link
https://www.book2look.com/book/B3pGSD7HP2
Love manual – Book2Look link
https://www.book2look.com/book/zlaPuMuILi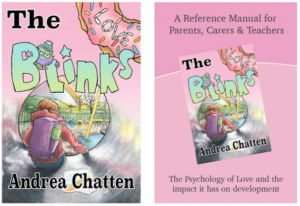 Top tips for for supporting a child or young person who struggles to feel loved:
Tell children loving stories from when they were young. This reminds them of the love and happy memories that they have implanted in you and makes them feel valued and special
Remember you are the parent your role is to give to them, by being emotionally available and present, not for them to feed your emotional needs
If your child pushes you in to not liking them at times, recognise it and even if you need to act, try to see the positive in your child again as quickly as possible. Otherwise what is already difficult could become much worse
Always try to remember children are children, not adults. The choices they make are not with an adult brain. Don't mindread negatively into the reason for their actions as, due to negative labelling, this could affect you responding accurately
Put yourself in their shoes. Take yourself back to when you were a child and how it felt when you were told off, or even when your curiosity took charge and you did something with impulse and excitement rather than with logic and moral reasoning. Try to remember this when disciplining children, as they are learning with every action and actions are not always deliberate
Remember to check in with yourself. It is often the case that what we don't like in others is what we, deep down, don't like in ourselves. Our children will do things that remind us of our negative traits. Be gentle and compassionate with yourself and your child, to accept who you both are, flaws and all!
Love and then love some more. Love with warmth, openness, availability, kindness. Love emotionally, verbally and physically. Remember, love is all you need!
I hope you have enjoyed this taster of what The Blinks – Love is all about. Next month we will look at strategies that will help with some of the challenges of the summer holidays.
---
This download comes from Andrea Chatten and Unravel, a team of specialised Emotional and Behavioural Psychologists and Practitioners who provide bespoke support for children, young people, families and professionals.
Click here to visit our website and find out more about how Unravel can help. 
We'd love for you to become part of the Unravel community on Facebook and join hundreds of others, actively engaged in supporting the emotional wellbeing of children and young people. Just click the button below…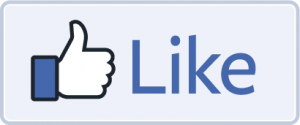 ---
Thanks so much for your interest. I look forward to being in touch with you.
Take Care
Andrea
Andrea Chatten
Founder – Unravel
Children's Emotional & Behavioural Psychologist
unravelsupport.co.uk